The Data Shows Your Government Website Content Matters
January 11 @ 12:00 pm

-

1:00 pm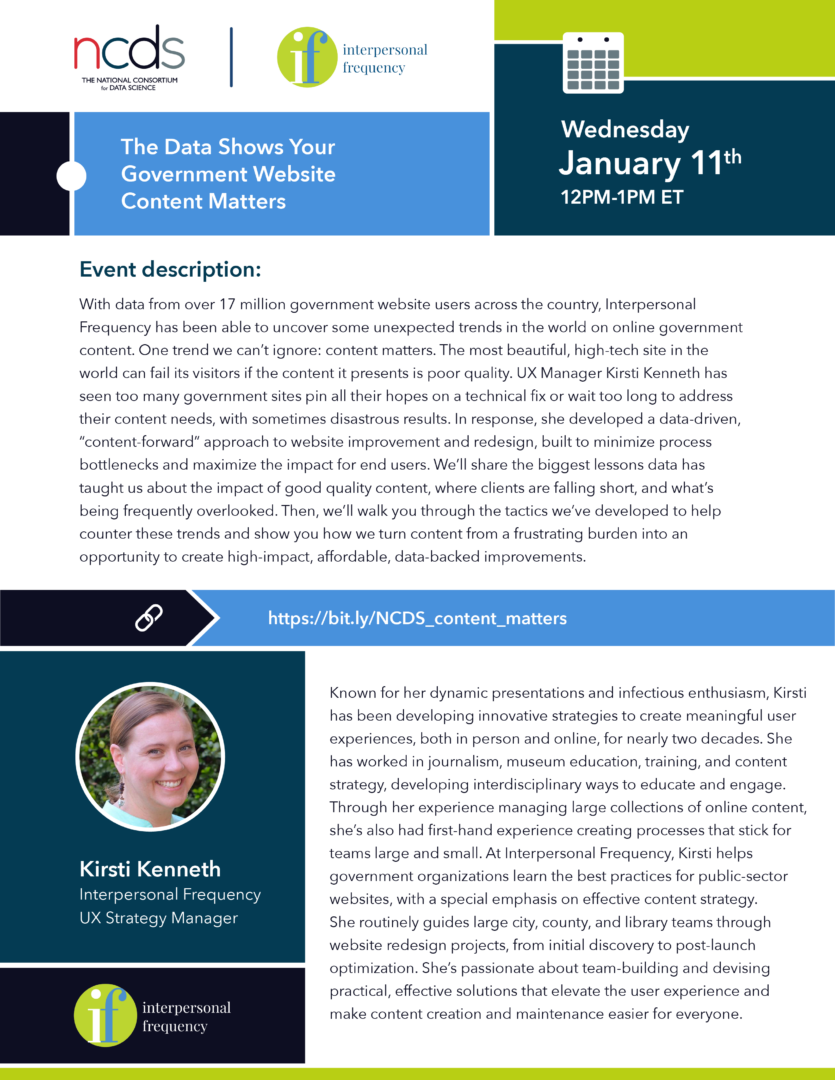 The National Consortium for Data Science (NCDS), in partnership with Interpersonal Frequency, will host a free webinar, on "The Data Shows Your Government Website Content Matters" on Wednesday, January 11 at 12 PM ET.
With data from over 17 million government website users across the country, Interpersonal Frequency has been able to uncover some unexpected trends in the world on online government content. One trend we can't ignore: content matters. The most beautiful, high-tech site in the world can fail its visitors if the content it presents is poor quality. UX Manager Kirsti Kenneth has seen too many government sites pin all their hopes on a technical fix or wait too long to address their content needs, with sometimes disastrous results. In response, she developed a data-driven, "content-forward" approach to website improvement and redesign, built to minimize process bottlenecks and maximize the impact for end users. We'll share the biggest lessons data has taught us about the impact of good quality content, where clients are falling short, and what's being frequently overlooked. Then, we'll walk you through the tactics we've developed to help counter these trends and show you how we turn content from a frustrating burden into an opportunity to create high-impact, affordable, data-backed improvements.
View a recording of the event here.